RIP to onsite servers and desktops, plus other top Tech Trends for 2022
In our first annual Techify Tech Trends list, we are outlining themes that CEOs and executives can expect to see in 2022. These trends are based on what we are seeing across our client base, and the industry in general.
The Techify 2022 Trends List 
Hybrid work environments will get a full test
Say goodbye to traditional tech and tools
Employees will receive more support (and monitoring)
Expect greater investment in cybersecurity
Hybrid work environments will get a full test 
While several organizations shifted to hybrid work in recent months (or at least tested the waters with voluntary programs), the number of organizations transitioning to this new way of working will only increase in 2022.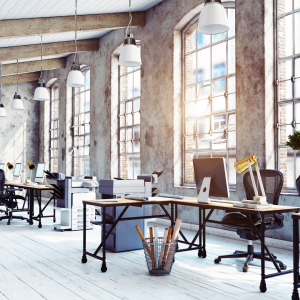 This means that instead of trying out hybrid working solutions, companies will now seriously dig in. Expect to see a reduction in the office footprint, with organizations opting for more hotelling options instead of dedicated office space. There will also be a greater shift towards software automation to create efficiencies, such as using tools like SharePoint and Microsoft Approvals, which make collaboration between employees much easier in a hybrid workplace.
Say goodbye to traditional tech and tools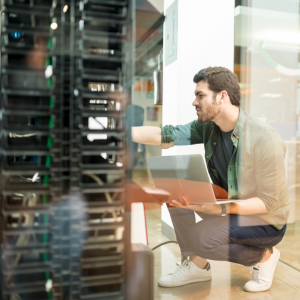 As office footprints become smaller, we are seeing the death of the on-site server. They take up precious physical office space, and can be expensive to maintain. Instead, organizations are increasingly moving to cloud-based applications, which make hybrid work easier, and is more secure. Microsoft and other vendors are investing heavily in cloud-based security.
Traditional phone systems will also soon become a thing of the past, with more organizations shifting towards seamless options, like the one offered through Microsoft Teams. And in this hybrid working world, no one is buying desktops. Instead, our clients are investing in laptops and tablets, which create that flexibility employees need.
Employees will receive more support (and monitoring)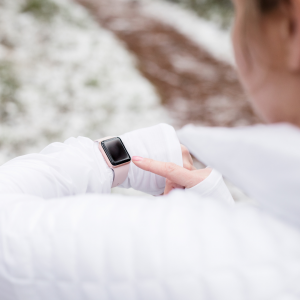 Along with a shift to a fully hybrid work environment, we've noticed that some of our clients have asked us to help provide staff with smartwatches to monitor for health and related indicators, such as blood pressure. Essentially, they want to ensure that employees are staying healthy and aren't getting burned out. Being able to offer flexible work environments will also continue to help with employee retention and acquisition.
And while many companies are interested in offering staff a flexible work environment, we've also started to notice that employers are interested in understanding how to monitor employee productivity when working out of the office. Implementing solutions for this in 2022 will be a priority for some businesses.
Expect greater investment in cybersecurity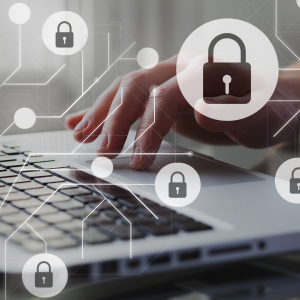 Cybersecurity has always been an issue, but during the pandemic, phishing attacks and ransomware demands went through the roof. Expect that to just get worse in 2022 as businesses really start to invest in a hybrid-work environment, and hackers try to find gaps in exposure that they can exploit.
Given the increase in cybersecurity attacks, insurance premiums will likely also increase. But companies can help counter this by investing in higher levels of security within the organization, and increased training for staff to ensure no one accidentally clicks on "that" link.
Future proof your organization 
These are just a few of the trends that we expect to see emerge throughout 2022. If you are interested in future-proofing your organization, contact us to learn more about how we can help.