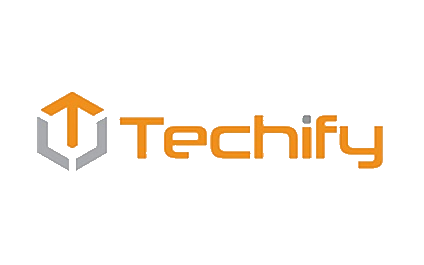 September 15, 2016 (Toronto, ON) – Techify was named this morning to the PROFIT 500 as one of Canada's Fastest-Growing Companies for the third year in a row.
"The third time is definitely a charm," said Techify CEO Brendan Howe. "It was an honour to make the PROFIT 500 initially but to be on it three years in a row with such a distinguished group of entrepreneurs is a great achievement for our team."
Techify made the list at number 340 with five-year revenue growth of 155%. It is the second high profile recognition for Techify after being announced as one of the top 501 Managed IT Service Providers in the World by MSP Mentor in June.
"Companies become a part of the PROFIT 500 through innovative thinking, smart strategy and sheer grit," says James Cowan, Editor-in-chief of PROFIT and Canadian Business. "These firms demonstrate what Canadian entrepreneurs can achieve, both at home and across the globe."
About Techify Inc.
Techify is a Toronto-based boutique managed IT services firm that saves people time and reduces risk with better IT support. With the Techify Way, we have a unique approach to technology costs and results. Our clients effectively manage their IT strategy in four hours or less per year and receive fast day-to-day support with our 5-minute response time guarantee.
About PROFIT and PROFITguide.com
PROFIT: Your Guide to Business Success is Canada's preeminent media brand dedicated to the management issues and opportunities facing small and mid-sized businesses. For 34 years, Canadian entrepreneurs across a vast array of economic sectors have remained loyal to PROFIT because it's a timely and reliable source of actionable information that helps them achieve business success and get the recognition they deserve for generating positive economic and social change. Visit PROFIT online at PROFITguide.com.
About Canadian Business
Founded in 1928, Canadian Business is the longest-serving, best-selling and most-trusted business publication in the country. With a total brand readership of more than 1.1 million, it is the country's premier media brand for executives and senior business leaders. It fuels the success of Canada's business elite with a focus on the things that matter most: leadership, innovation, business strategy and management tactics. We provide concrete examples of business achievement, thought-provoking analysis and compelling storytelling, all in an elegant package with bold graphics and great photography.
For more information:
www.techify.ca
Brendan Howe
(416) 913-8998 ext. 106
​​