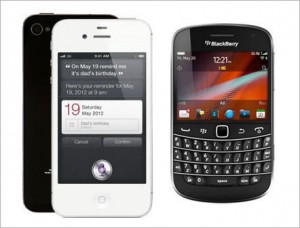 Last week I admitted to the world I'm trying out an iPhone. It was a hard admission and a big change for me after over a decade of Blackberry use.
This week, I wanted to tell you about what wasn't hard.
I connected the iPhone to our Exchange server and synced my email, contacts and calendar. It took me about as much time to do that as it's taking me to write this sentence.
I couldn't believe how easy it was. The only thing remotely difficult was knowing our company's server address (which you can easily get from your IT company or lookup on a similar device with a colleague). I went to the email settings, put in my email address, username and password and then our Exchange Server address. Then I waited.
Five minutes later it was done. And it just worked.
Last time I hooked up a new Blackberry I had to get one of our techies to log onto our Blackberry Enterprise Server. They needs to put in an activation password on the Blackberry. Then they needed to troubleshoot why the contacts and calendar were not syncing perfectly both ways. The process took way longer and it's one we go through for our clients frequently.
With an iPhone it just worked. Ahhhhhhhhh...
Here's the other great thing - when we set up iPhones for our clients, we almost never hear about issues again. The only time is when passwords have changed, but that's a really easy fix.
I tried a couple days this week of just using the iPhone and not my Blackberry. It was quite comfortable.
The only weird thing was the email works as a "pull" instead of a "push". That means I need to open up the email and tell it to check for new email. That might bother some people. To me, it felt like I was actually gaining back some more control.
I can decide when I want to check my email and I don't need to react to a red flashing light on a Blackberry.
Now the only thing is about the typing... I'm happy to report I've gotten much better. I'm still not typing out blog entries on it but I've been pleasantly surprised how quickly I've gotten used to the keyboard.
Next week I'll write the 3rd and final part of this series with my decision on whether to stick with Blackberry or ditch it for the iPhone. It ain't looking good for the folks at RIM right now...
Written by Brendan Howe